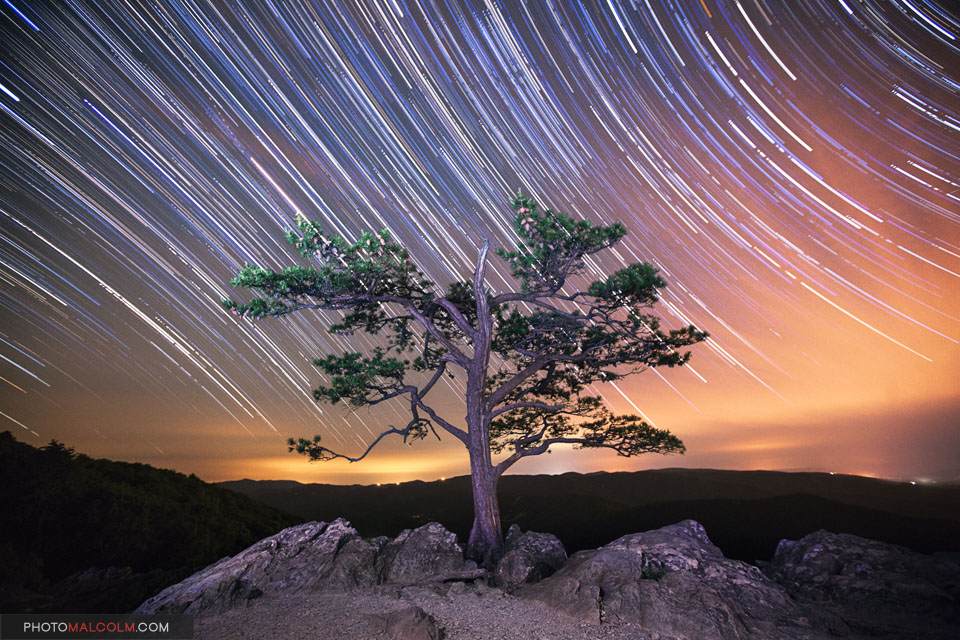 (Looks better if you click on it!)
Many of you may remember my "Buzzard's Roost at night" image, taken at Fall Creek Falls State Park in Tennessee (Seen below). Today, I've prepared a new similar image – "Raven's Roost at Night". This one was taken at the Raven's Roost overlook on the Blue Ridge Parkway near Lyndhurst, Virginia.
"Raven's Roost at Night" is a combination of more than 160 photos, taken continually and merged together in post. The tree and the rocks were lit with a handheld flash fired manually several times from different locations. We are looking west in this image, so the stars appear to be streaking downward as they circle around the North Star, which is off to the right of the image. The colors in the sky is light pollution from nearby cities, reflecting into the clouds.
Hope you enjoy!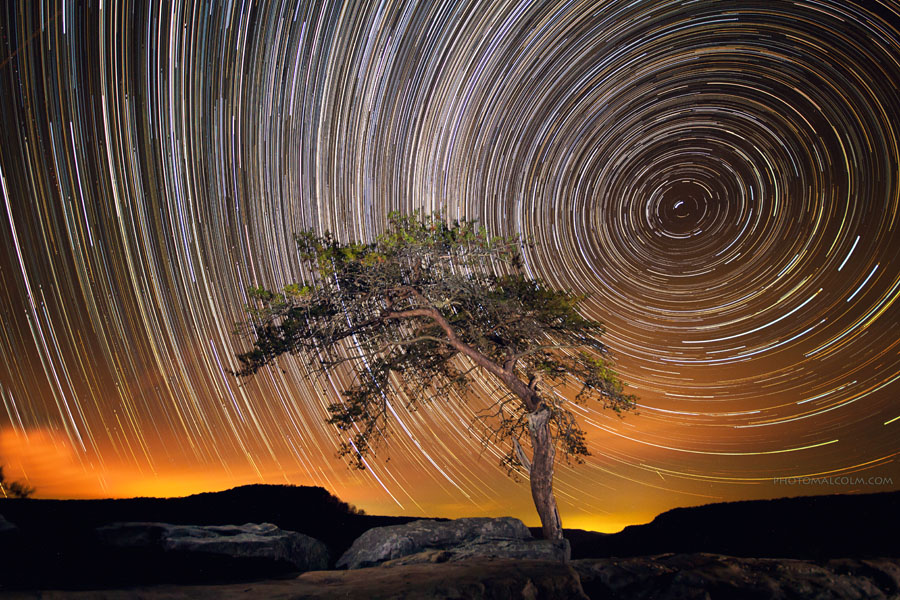 http://malcolmmacgregorphotography.com/wp-content/uploads/2014/06/StarStaX_0G9B2525-0G9B2687_lighten-copy.jpg
640
960
Malcolm
http://crovean.com/devsite1/wp-content/uploads/2017/03/logo-copy-website-header-300x124.png
Malcolm
2014-06-02 05:29:46
2014-06-02 05:29:46
Raven's Roost at Night